---
Dragoslav VISEKRUNA


1945. Individual exhibitions: 8 individual exhibitions. Group exhibitions: Novi Sad, Belgrade, Sremska Mitrovica, Zagreb - ZGRAF, Sarajevo - "Skenderija", Stuttgart, Warsaw, Havana, London, Paris, Lahti, Baghdad, Tokyo, Beijing, New York, Washington, Buenos Aires, Toronto... Awards: several 1st prizes, recognitions and diplomas for the field of graphic design, fine and applied arts. His applied and fine art works can be found in museums and private collections throughout the worldMember of UPIDIV.

Works:

NA SRETENJE, combined technique, 110 x 195 cm, 2001.
---
The Iwano Project II > Artists:
---
Rudolf BERNACKI, Pavel CANJI, Simonida DOBANOVACKI, Zivko GROZDANIC, Olivija IVANOVIC, Jozef KLACIK, Lidija MARINKOV, Zoran MARKOVIC, Dragan MATIC, Tatjana MILOSEVIC, Dejan MIRKOVIC, Maja MISEVIC, Aleksandar PEDOVIC, Dobrivoje RAJIC, Predrag SIDJANIN, Anamarija VARTEBEDIJAN, Dragoslav VISEKRUNA, Ljubomir VUCINIC, Sinisa ZIKIC
---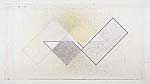 Click for larger picture
NA SRETENJE,
combined technique,
110 x 195 cm,
2001.